Differdange
Visites
Extérieur uniquement
Réalisation
AP-IP : AREAL LANDSCAPE ARCHITECTURE - FRIEDERIKE HUTH + CHRISTIAN WEIER S.E.C.
U : DEWEY MULLER ADF
I : INCA, INGENIEURS CONSEILS ASSOCIES SARL
2012 - 2015
Description (EN)
Place des Alliés is the first part of a new development project in Differdange. It is built entirely on an underground car park. Clusters of round planters provide gathering spaces among densely planted planters. 
Share this project
Copyright : Boshua Bohumil Kostrohyz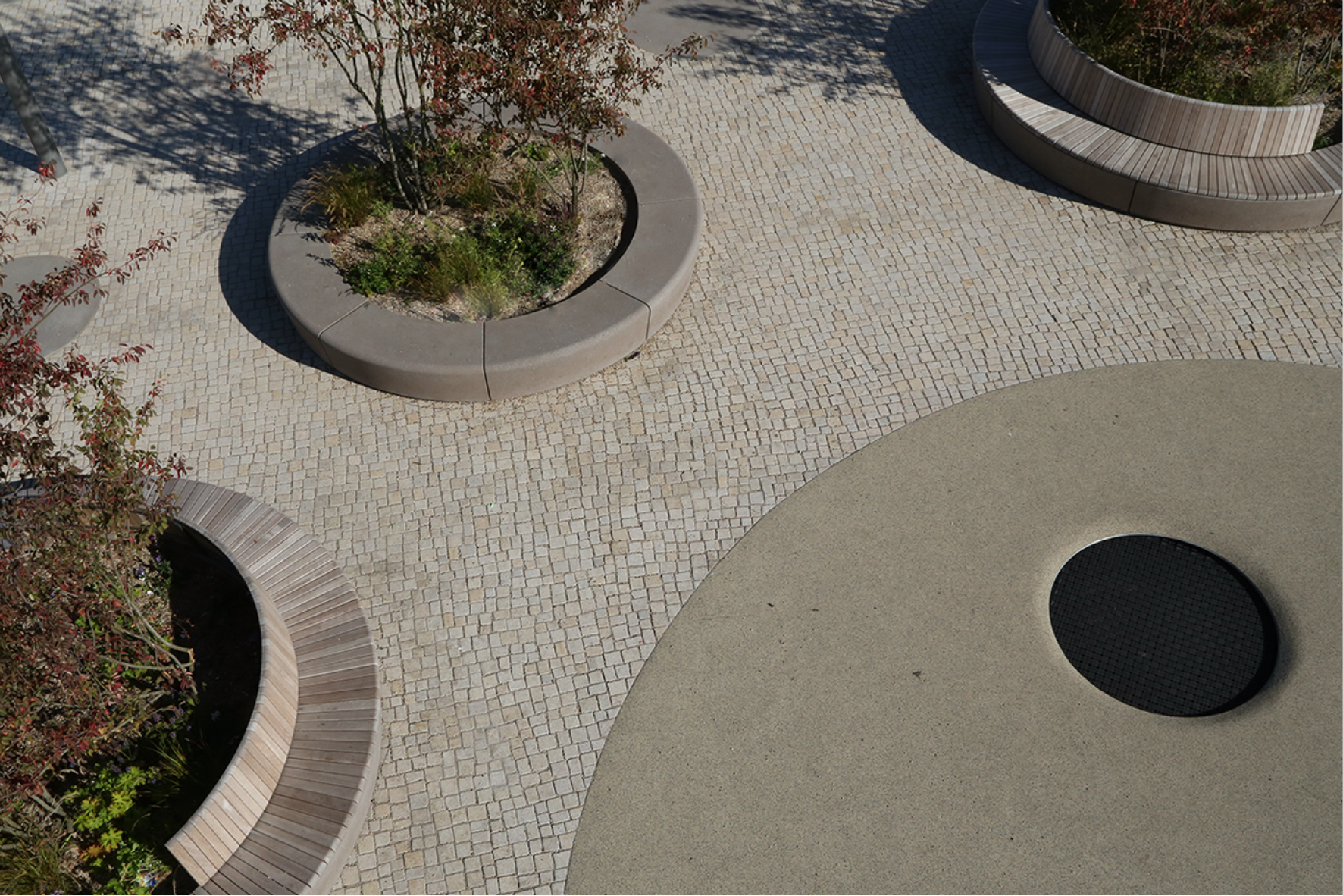 Copyright : Boshua Bohumil Kostrohyz
Copyright : Boshua Bohumil Kostrohyz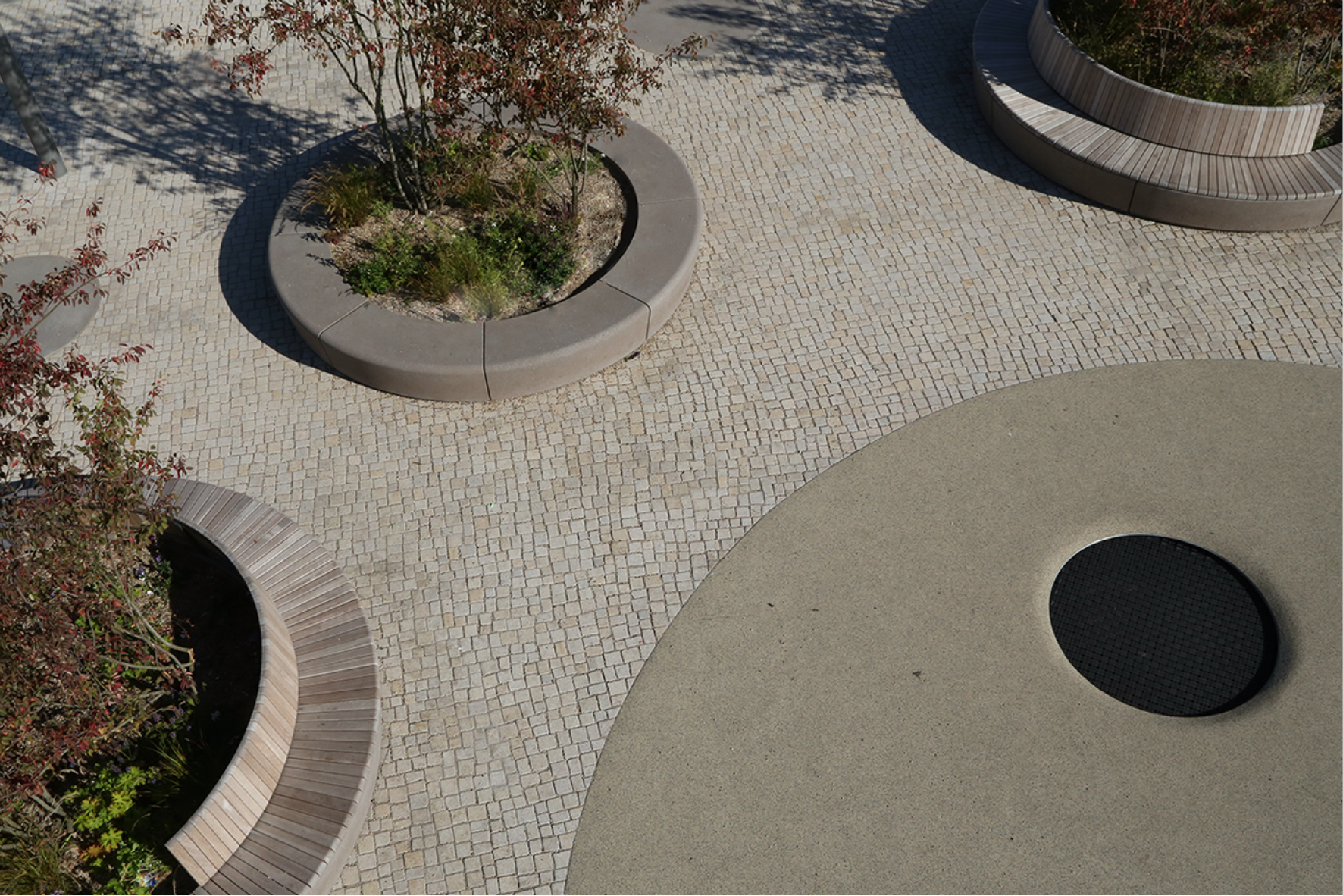 Copyright : Boshua Bohumil Kostrohyz